If you are willing to take on the extra workload of selling property privately, then there are substantial savings to be made over using a traditional high street estate agent. So how can I sell my house, cheaply and effectively, using the Internet?
"The web is starting to transform the way we buy and sell properties. When you next sell a home would you prefer to spend £8,010.00 or £100? These days estate agents typically charge 2.5 per cent commission to sell a property. With an average home in the capital now costing £267,000, that fee comes to £6,675. To rub salt into the seller's wound, the agent then adds 20 per cent VAT, taking it to £8,010.00. Unsurprisingly, increasing numbers of sellers try to avoid this bill and instead try one of a proliferating number of private sale websites to advertise their homes" - Graham Norwood, Telegraph
The growing number of 'For Sale by Owner' websites (FSBO), offering web-based advertising to those who wish to sell property privately, shows how popular Private House Sales is becoming. However, not all levels of service are the same.
To help you sell your house privately, Home.co.uk have put together a shortlist of established Private Property Sales websites which offer good service and value for money. If you are looking specifically to find private houses for sale you can also browse the following private property sale sites, although you will find more search results using the Home.co.uk property search.
The House Shop

Visited by thousands of people everyday The House Shop offer numerous professional and marketing services to help you sell a property online. Online since 2000 and formerly named The Little House Company the website is an effective to place to advertise your home.
HouseWeb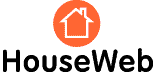 Save up to £10,000 on Estate Agent Fees with HouseWeb. Advertise property direct with HouseWeb, the UK's pioneer of private property sales online. Selling packages start at £47, with no commission. Reach over 2 million househunters with their multi-list package.
Houseladder

An established alternative to the traditional Estate Agent, Houseladder reach "millions" of buyers and tenants online by placing your private property advert on their highly visited website and on other websites including Home.co.uk. "We have spent the last 8 years developing and improving our tried and tested solution to help sellers and landlords find buyers and tenants without the need for an Estate Agent."
See also: Selling Property Privately, Selling Your Property, Selling Property With An Online Estate Agent