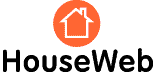 Selling your property privately is fast becoming the popular alternative to using an estate agent. Not only can you save thousands of pounds in commission, but in many cases, homeowners are finding that removing the middleman can actually make the process quicker, easier and less stressful.
If you want to sell your house privately we recommend HouseWeb, the pioneer of private sales online.
HouseWeb have been established online since 1996 when they created the UK's online property marketplace. Since then, they have enabled thousands of homeowners and househunters to deal direct, saving sellers an average of £5,600.
HouseWeb was a lot less stressful than using an agent - Richard Tribe, Southampton
My two estate agents were disastrous whilst HouseWeb saved me £6,400 - Tim Blower, Bury St Edmunds, Suffolk
HouseWeb in the Media
HouseWeb's service is excellent & wins five stars for usability and value for money - The Sunday Times (rated Top Private Sales Site)
Jane Hansen sold her flat on HouseWeb for £2,500 more than the best valuation she'd received from a local estate agent and saved at least £1,400 in commission. Her ad went live Monday; by the middle of the week she'd arranged a viewing and had an offer by Saturday - Which? Magazine
HouseWeb is the pioneer of property selling online - The Independent
Property Marketing
With HouseWeb you benefit from powerful marketing of your property, not only on their web site, but also across a network of over 350 other established websites, including Home.co.uk, reaching a combined audience of over 3.5 million house hunters per month.
Your property is marketed traditionally through personalised For Sale Boards so that your property reaches local buyers as well online homebuyers.
Excellent service I sold in two weeks. I saved over £10,000 in fees on HouseWeb - Melanie Hutchinson, Old Portsmouth, Hampshire
Exceptional Value
Looking at HouseWeb's various packages, the Deluxe package offers good value at a one-off cost of £129 with no commission or extra fees (VAT is already included in this price). Below we have listed the main features the Deluxe package:
Your full property advert on HouseWeb - professional looking and very easy to submit.
Six colour photos
Multi-list Package - HouseWeb advertised your property on around 350 other web sites including Home.co.uk, as well as sites in your locality.
"The HouseWeb Guide to a Successful Sale" - A excellent twenty-page guide including pricing your property, preparing your house for sale, dealing with enquiries & viewings, negotiating and more.
Private Enquiry Account - any e-mail enquiries are send by prospective buyers through a private messaging system on HouseWeb. This means you don't display your e-mail address and are protected from spam.
Online Property Manager - My HouseWeb give you full access 24 hours a day to take control of your property sale. It's very easy to use with lots of extra tools and tips to help you during your sale.
Free Customer Service & Support - friendly and efficient.
Property Advertised Until Sold - Umlike some sites, you don't have to keep paying a renewal fee.
"Announce Your Property Sale" tool - a quick and easy way to inform everyone you know that your property is for sale.
Printable Flyers
Link to own Web site
Optional Extras
For Sale Signs - personalised and printed for your property. Means you also reach local buyers and people who do not have the internet. A must!
0870 Number - A clever system ensuring you never miss an enquiry. It also keeps your own phone number private, by diverting to your landline number. Also e-mails you any voicemails you get.
Virtual Tours / Professional Photos / Floorplans
Private House Sales Testimonials
When choosing a private sales company it is important to not only ensure they are established and experienced, but also to look at the quality of site, customer service and what their customers say. We were impressed by HouseWeb's testimonials from customers who have used their service. Here are some comments from satisfied private sellers:
I had a buyer on day three and an offer on day six! - Mrs Clifton, Witton le Wear, Durham
Straightforward and easy, plenty of help and support. I saved over £5,000 - Mr Robert, Forest Row, East Sussex
Our property sold in 10 days and we saved £8,000. We would recommend HouseWeb to everyone - Nick Sambrook, Eckington, Worcestershire
We saved £7,000 with HouseWeb after the estate agent failed to sell our house - Alice & David Neaves, Ely, Cambridgeshire
Read more: HouseWeb Customer Testimonials
To learn more about selling privately, HouseWeb have an excellent and very popular 21-page guide available. As a Home.co.uk visitor you can get free access to this Guide immediately: 5 Stars: Free Guide to Selling Your Property
Useful Links
See also: Selling Property Privately, Selling Your Property