Home.co.uk supports thousands of Estate Agent businesses every day. We achieve this in two ways:
Our

Comprehensive UK Property Search Platform

that produces millions of buyer and seller leads every month
The

Home.co.uk Estate Agent Directory

: a vital resource for homeowners looking to sell their property
Home.co.uk operates like a search engine by locating the page URL where the property details are held and sending the interested home hunter to that location (eg on Homes24.co.uk).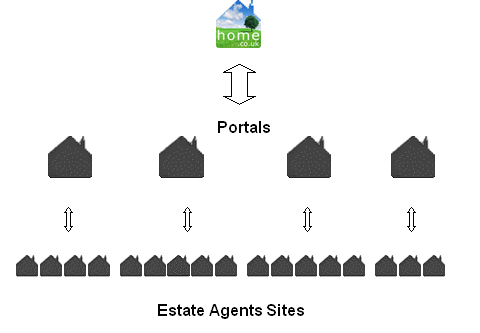 The key benefits of our unique system for Estate Agents are:
More buyer leads directed to partner sites - tens of thousands of home hunters click through to partner sites every day
Minimal data to upload - so it's simple and easy to configure
Zero cost
Increased brand recognition and cross-selling opportunities for partner sites
Value added to the Portal Publisher - Estate Agent relationship
Where Do We Get Our Traffic?
Home.co.uk's website visitors comes from our excellent Search Engine rankings. We have invested heavily in Search Engine Optimization, and our SEO programme has rewarded us with considerable website traffic. For examples of our SE rankings try keying in "property for sale" or "property search" on Google.co.uk.
Next: How to Ensure your Properties are Listed on the Home.co.uk Search Index
See also: How Home.co.uk Works for Buyers
Back to: Services For Estate Agents