At
Home.co.uk
we know that there's more to making a home than bricks and mortar. Whether you are considering how to make your new house your own, giving your living room a face-lift or preparing your property for sale, Ideal Home Magazine can help you transform your living space.

www.idealhomemagazine.co.uk
Britain's no.1 homes magazine, recommended by Home.co.uk, Britain's leading property search engine.
Ideal Home, Britain's best-selling homes magazine, is a complete guide to creating and enjoying a beautiful home, packed with great ideas including makeovers, affordable tips, re-designs and useful help and advice.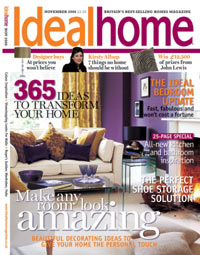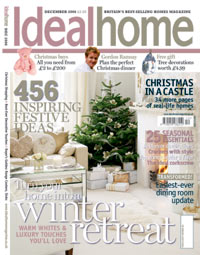 "Have Ideal Home sent direct to your home every month and be the first to be inspired by Britain's best-selling homes magazine. In every issue you will find hundreds of ideas to help you decorate every room in your home, plus the best and most beautiful shopping from the high street, whether your taste is elegant, classic or contemporary.
"The 'At Home' section is packed with tried and tested product features, consumer tips and bags of advice, plus the most delicious recipes tested for you by us, so you get perfect results every time. Each issue we bring you at least 15 inspiring readers' homes, kitchens, bathrooms and gardens giving you even more fantastic ideas for your home." Susan Rose, Editor of Ideal Home Magazine.
See also: Property Help And Advice