Press release: 14th June 2013
Home.co.uk helps vendors navigate key initial steps in the home selling process
Beyond asking price, the key question for the majority of vendors is "How long will it take to sell my property?" The answer lies buried beneath a multitude of factors such as price, location, condition, features and demand.
However, help is at hand. Property website Home.co.uk continues its examination of three key issues for sellers to consider before placing their property on the market. This week, vendors are urged to conduct their own research and learn more about the time it takes to sell in their specific local market.
Part 2: How Long Does It Take to Sell a Property?
Beyond price, there are numerous factors that will impact on the time it takes to sell a property, including the volume of similar stock on the market, seasonality and the overall demand to live in an area. A good estate agent will be able to offer advice on the typical time to sell from their local experience but don't just take their word for it. The advice will often be subjective and may be just a viewpoint of their individual office.
Home.co.uk enables its users to obtain an objective and local view on typical marketing times (i.e. how long a property has been on the market). This is referred to as "Typical Time on Market"1. Marketing times vary enormously across the country, ranging from 159 days in Newcastle upon Tyne to just 61 days in Brighton. Therefore, it's vital to get a localised view to properly align your selling time expectations.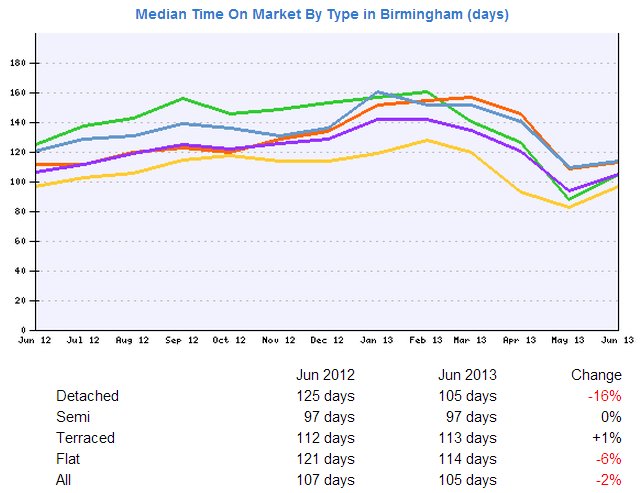 The local property market information is drawn from Home.co.uk's vast database covering the entire UK. Vendors are able to benchmark their property by scrutinising the market statistics for their locality (by town or postcode), which are broken down by property type, such as a house or a flat, and by the number of bedrooms.
To provide additional context to the trends in the Time on Market data, Home.co.uk also shows the number of properties for sale in the local area, by type and number of bedrooms. This enables sellers to see how many homes are potentially competing for the buyer's money.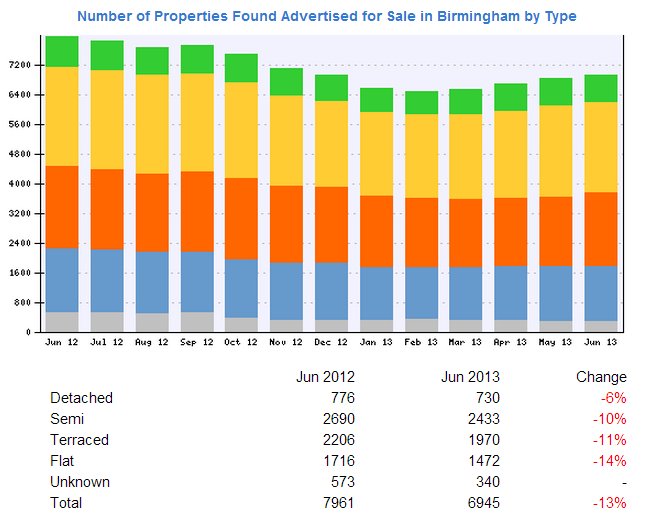 Doug Shephard, director at Home.co.uk, commented:
"With free access to the Time on Market data, vendors are able to benchmark their property against the local market and obtain a clearer understanding of seasonality. There may be a better time of year to place their home on the market or, in the situation in which their property needs to be marketed immediately, the data will help to set their expectations and allow them to plan ahead accordingly.
Given the host of reasons for moving and approaches to selling, each vendor's situation is unique. The Time on Market data offers potential sellers further insight into their local market and, subsequently, can provide valuable information to assist their discussions with local agents."
1
Typical Time on Market: the median average of time on market for unsold property
Next: Do Your Home-Work (Part 3): How to Choose the Best Estate Agent?
Did you miss Part 1? Setting the Asking Price
Sources:
Notes for Editors
Over the last 24 years, Home.co.uk has become established as a dynamic, innovative and ethical service. By providing the UK's most comprehensive Property Search and Estate Agents directory coupled with detailed House Price analysis, Home.co.uk delivers the real power of the Internet to inform and empower estate agents, homebuyers, renters, landlords and sellers in across the UK.
Contact Details
Email:
Phone: 0845 373 3580
Back to Home.co.uk Press