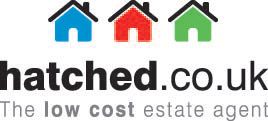 The Hatched Concept?
Hatched.co.uk offers coverage on all the major websites to give you the best chance of selling your home. Sales fees start from as little as £350 or you can try the service for FREE!
Hatched advertise on various websites to make sure they appeal to as many people as possible, the main property portals being listed below.
| | |
| --- | --- |
| | Ranked in the top 20 most popular websites in the UK and attracts over 35 million visits a month. |
| | Attracting over 2 million per month, claiming to be the leading property website in the upper & middle markets |
| | Offering coverage on 12 partner sites, including Sky, Virgin Media, Yahoo & Orange |
| | Attracts over 1.8 million unique visitors generating 120 million page impressions a month |
| | The UK's most comprehensive property search, covering more properties than any other website - a magnet for the serious buyer |
| | One of the newest and most ambitious property portals, with great usability |
Hatched.co.uk also advertise on around 200 further local & national sites, such as these...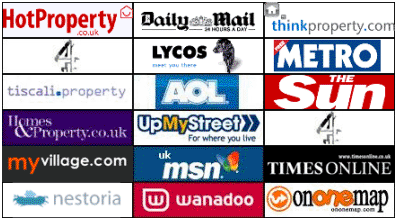 Hatched will put your property in front of, quite literally, tens of millions of buyers throughout the UK.
The fees Hatched charge start at less than £350 or they offer a no sale, no fee option. There are 3 fee options in total and Hatched will offer the same coverage, presentation and service, whichever one you go for.
Hatched will also employ some of the latest technology to market your home and is one of the reasons for their success. Before buyers have even stepped through your door they will have had access to unlimited photos, a floorplan, amazing 360x360 virtual tours, interactive plot location maps, a link to the local area and a full set of details! This means that the buyers who visit your property are genuinely interested in buying your property - so no more time wasters!
When you instruct Hatched using one of their 3 fee options, a representative will visit the property, take measurements, photos and details and produce the virtual tours. They promise to have our property on the market within 48 working hours.
You will also receive a login and password so that you can get access to your own vendor feedback centre, which gives you information on how many clicks you have received as well as feedback on how each viewing has gone.

Hatched can also provide a For Sale board to help increase the chances of you selling your property. As members of the National Association of Estate Agents, the Ombudsman for Estate Agents & Office of Fair Trading, we comply with a Code of Practice which lays down standards of business conduct within estate agency. So, you can rest assured you will receive a high standard estate agency service.
"Deciding to sell our property with Hatched was a real no-brainer. They market your home better than traditional estate agents, they get it on the right websites so it is seen by most househunters in your area, they are extremely efficient and pleasant to deal with and they cost a fraction of the price of high street agents! Don't kid yourself you are getting a better service with local agents just because they cost more." Mat & Kate Waugh, London
Like other online estate agents, the way Hatched charge their fees is slightly different, but you could end up saving £££'s compared to traditional high street estate agents. You have a choice of 3 fee options:
Option 1

- No sale, No Fee. Then 0.50%+VAT on completion.

Option 2

- £99+VAT up front. Then 0.25%+VAT on completion

Option 3

- £199+VAT up front. Then just £199+VAT on completion
Having dealt with nearly 2000 properties since May 2006, Hatched can help you find a buyer at the right price for a very competitive fee. Call them on 0845 678 0908 or visit the website -
www.hatched.co.uk
.
See also: Selling Property With An Online Estate Agent